February 17th, 2021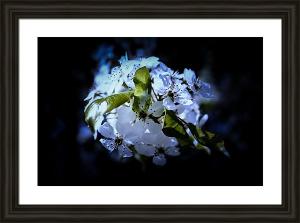 When I was searching for a way to sell my greeting cards, I went through several options before deciding on Fine Art America as my vendor. I have a ton of samples from various companies, even Walmart! There were pros and cons to each. Some were preferable because there was no outside company logo on the back but the print quality was poor. Some looked like they came right off my home inkjet printer. One company didn't offer envelopes with the cards, which I thought was bizarre. Needless to say, I went through quite a bit of research.

Ultimately what led me to Fine Art America was the exceptional quality, drop shipping option (I don't need to stock inventory), the ability for buyers to customize the cards (try it!), user-friendly interface and reasonable membership fees. Then I discovered in addition to greeting cards, I can offer prints, framed prints (with a ton of options), metal prints, acrylic prints, wood prints and a host of products including cell phone cases, yoga mats, mugs, totes and more.

Basically, Fine Art America (FAA) is an online marketplace founded by Sean Broihier in 2006. From what I understand, Broihier wanted a more universal name for the company so he changed it to Pixels. Pixels and FAA are basically the same thing. All of my work is available on both sites at the same price points. Interchangeable. An artist's membership also comes with an individualized site known at the Artist Website (AW). So for a nominal annual fee, customers can find my images on Pixels.com, Fineartamerica.com and on my AW, alison-frank.pixels.com. And by visiting the store right here on naturaliimages.com, you can browse through all my products (seriously, there's a lot).

So that's it! I get to do the fun stuff (creating images) and the rest is up to FAA/Pixels. Now, feel free to browse!